MP Earl Dreeshen Excited to Work With New Conservative Party Leader Andrew Scheer
May 29, 2017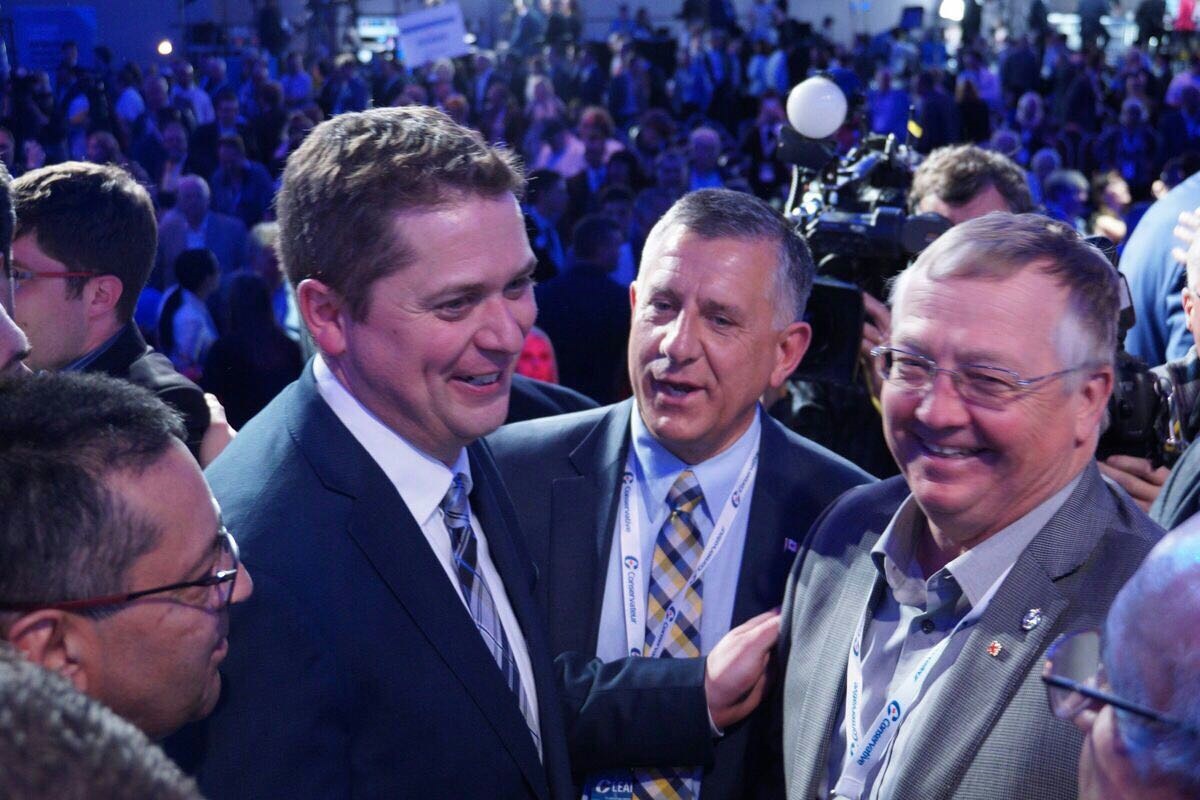 ---
OTTAWA – Earl Dreeshen, Member of Parliament for Red Deer – Mountain View joined his colleagues and party members from across the country on Saturday in electing and welcoming new permanent leader of the Conservative Party, Andrew Scheer.
Dreeshen offered his congratulations to the new leader, "I would like to congratulate Andrew, and all of the other leadership candidates, on a hard fought, meaningful leadership race. I am confident that our caucus will unite under his leadership as we move toward our goal to continue earning the trust of Canadians."
Scheer has a strong history of accomplishment in Canadian politics. At age 25 he defeated the longest serving MP in the House of Commons to capture his first seat. At 32 he became the youngest Speaker of the House of Commons in Canadian history, a position elected by Members of Parliament of all parties. After the 2015 election, Interim Leader Rona Ambrose chose Scheer to be the Opposition House Leader.
"The position of Speaker is really an important role in the Canadian parliamentary system," said Dreeshen. "In addition to managing the daily operations of the House of Commons and its entire staff, the Speaker also has in important role in representing parliament to the Senate, the crown and foreign parliaments. It's a role that requires the respect of members from all parties. There is a reason that Andrew was chosen for the role in 2011, and that is because everyone recognized the character he possesses."
The Conservative Caucus will remain focused on being the voice of the tax payer in Ottawa.
"Andrew has put a focus on eliminating job killing policies like the carbon tax, while standing up for families across the country," Dreeshen continued. "I look forward to working, along with my colleagues, under the leadership of our new leader, Andrew Scheer."