MPs Dreeshen and Calkins Consult Local Business on Steel, Aluminum, and Retaliatory Tariffs
September 13, 2018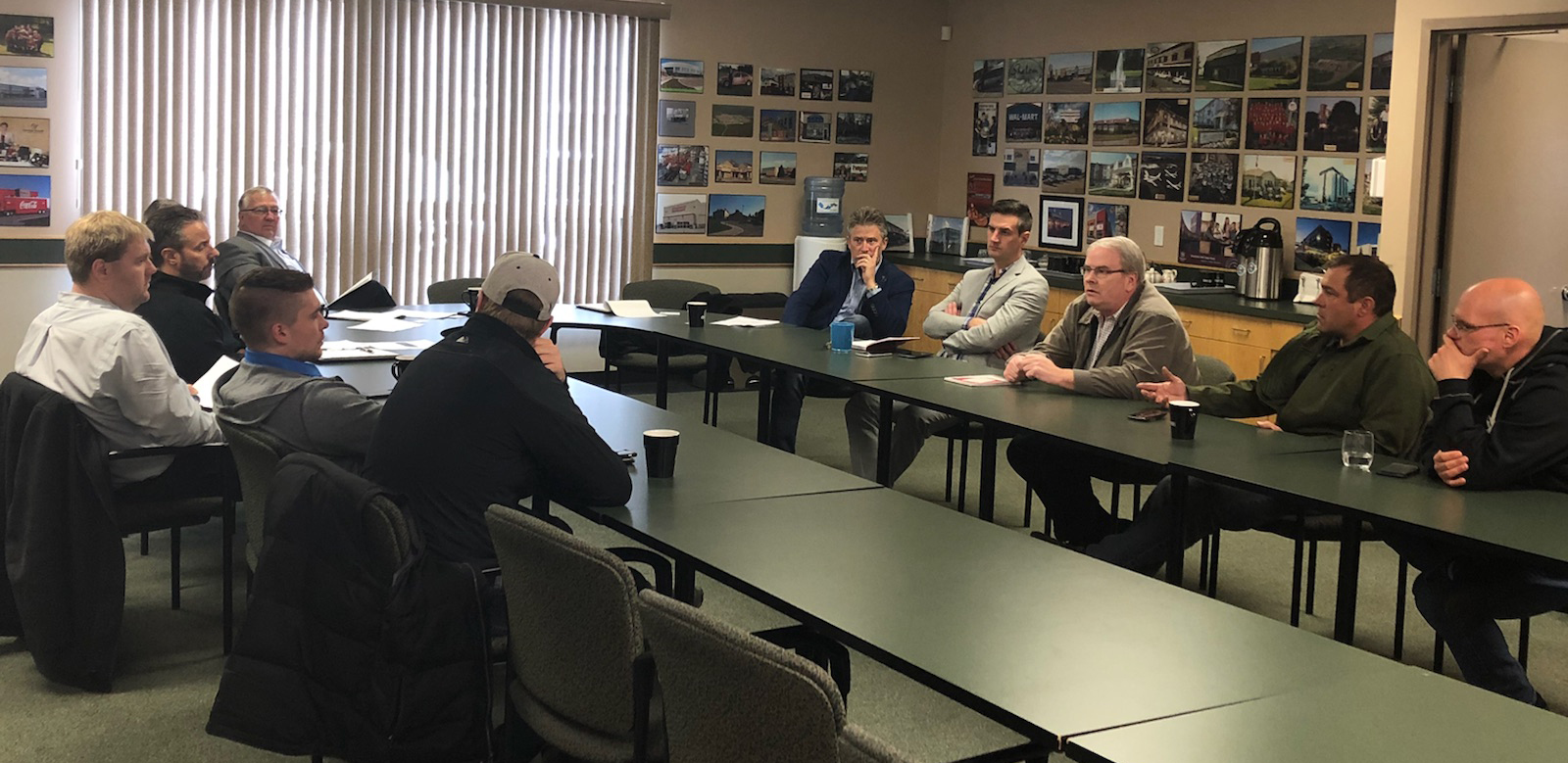 Red Deer – Member of Parliament Earl Dreeshen (Red Deer – Mountain View) and Member of Parliament Blaine Calkins (Red Deer – Lacombe) hosted a roundtable discussion with local stakeholders today to discuss steel, aluminum, and retaliatory tariffs.
"We are hearing a great deal of concern from local businesses in Central Alberta and, frankly, right across the country," said MP Dreeshen. "There is so much uncertainty facing these industries that they can't make decisions about their businesses – from purchasing, to bidding, to investment. While the Trudeau Liberals have been focused on anything but the economy - the small businesses we are hearing from just need a trade deal done now."
"The threat of these tariffs has been looming for over a year," added MP Blaine Calkins. "Instead of putting forward a concrete plan to deal with U.S. protectionism, the Liberals have given us a promise of funding that no one seems to be able to actually access, $300 million taken out of the hands of businesses in Canada, and more uncertainty in trade with our largest partner than ever. Justin Trudeau needs finally take this seriously and get a trade deal done."
Conservative MPs have been meeting with local businesses across the country on these topics as a part of the Defend Local Jobs Tour.
If any local businesses, tradespeople, or contractors would like to submit further information about how these tariffs and other trade issues are affecting them, they can contact either MP Calkins or MP Dreeshen at the coordinates below.